Kerala is a tropical paradise, a land of imposing mountains, adulating landscapes, pristine beaches, and roaring waterfalls. The land has a delightful charm not seen anywhere in the country. Kerala offers travellers beautiful landscapes, unexplored forests, raging waterfalls, and tranquil beaches to explore. It's true to the word of being as Kerala is God's Own Country. 
Kerala is derived from "Kera" for coconut and 'alam' meaning land in Malayalam. Coconut palm trees are ubiquitous to the state. The humble coconut seems to weave Kerala's vivid natural beauty to its people. 
Keralites are in love with the coconut, as it has become an indelible part of their daily life. The coconut tree is used for everything, from its cuisine to making products like coir, versatile fibre, and the infamous toddy, an intoxicating brew. Interestingly, coconut plantations cover over 7.70 lakh hectares of cultivated area in the state. 
Kerala has 44 rivers, all but three originating from the Western Ghats, creating a spectacular habitat consisting of jungles and deciduous forests. The state has over 9400 sq km of natural forests and is home to a varied collection of wildlife. 
Kerala is home to 533 bird species and many wild animals like elephants, tigers, leopards, and sloth bears. There are over 22 wildlife sanctuaries here protecting exotic and rare species of flora and fauna. Kerala's monsoon season is characterized by mild winds and rapid showers. Besides the tropical climate and short monsoons.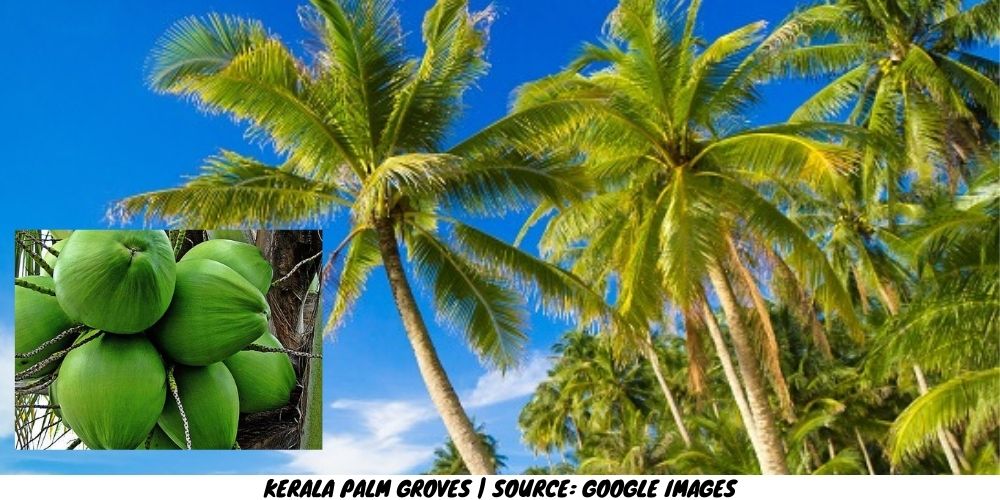 Kerala – God's Own Country
It is no exaggeration to call this beautiful part of the world God's Own Country. But the most striking beauty of the landscape is the way it unfolds in a blazing colorful spectrum of green highlands and turquoise blue waters.  
God's own country has more to offer apart from these splendid natural wonders. What unfolds is a stunning vista of heart-rending forests teeming with vivid flora and fauna, lucid emerald backwaters, beautiful lagoons, and a tale of exotic wildlife.
Kerala's rich historical architecture, customs, and livelihood of its people make the land magical to explore. Kerala boasts of a long history of art and is proud of its rich cultural heritage. The state has achieved the highest literacy rates in the country. Kerala is also advanced in many socio-economic parameters like education, health, gender equality, and social justice.
Here are some fascinating facts about Kerala that dwells in the verdant countryside and explores the rich cultural heritage of the state.
A. Holiday Destinations in Kerala God's Own Country.
God's own country is endowed with pristine beach resorts, vibrant cities, and stupendous monuments waiting to be discovered. Cities like Kochi, Alappuzha, and Kovalam are where travellers flock in the thousands every year.
1. Kerala Kochi
Kochi is also is known as the Queen of the Arabian Sea. It's a  major port city on the southwest coast of India along the Arabian ocean. This thriving city was once the epicentre of India's spice trade. Kochi is a fine amalgam of the old and the new one of the most visited tourist places in Kerala.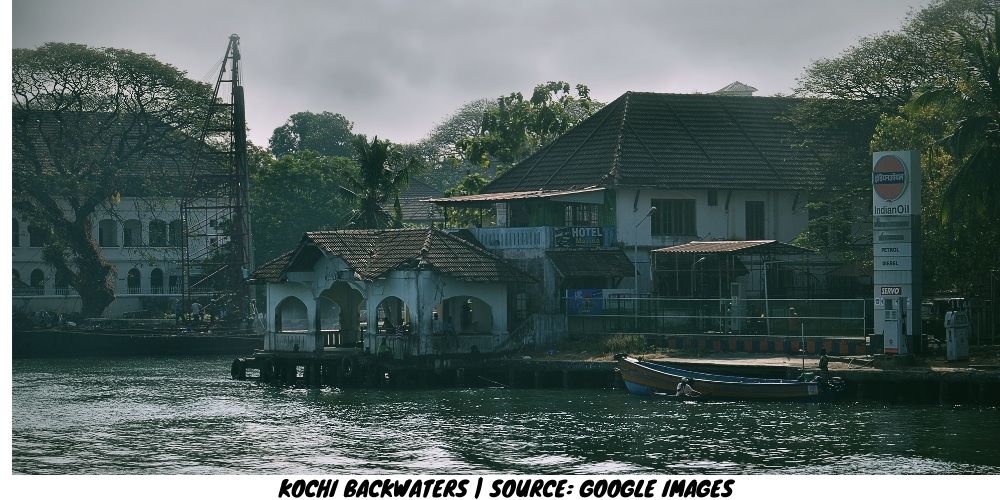 Historical monuments like the Mattancherry Synagogue and Chinese fishing nets remind travellers of its famous trade links since the medieval ages. Travellers will love a stroll at the Kochi marine drive while relishing a delectable meal of appam with stew, fish molly, and fish peera.
2. Kerala Alappuzha
Alappuzha called the Venice of the East, is famous for some exotic beaches in Kerala. The charming backwaters of Alappuzha have attracted travellers since time immemorial with delightful houseboats. Alappuzha is also one of the must-visit places in Kerala.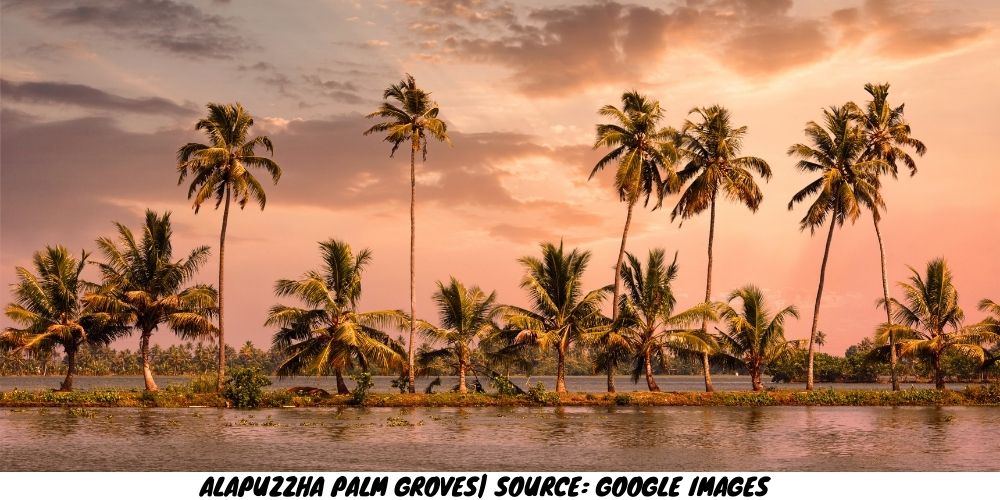 Alappuzha beach is a popular picnic hotspot for both locals and travellers. The most beautiful beach in Kerala has an old pier that extends to the sea. While the old Alapuzzha lighthouse stands testament to a bygone era. Traders used to reach Alappuzha beach to trade for spices from far-off lands in the middle ages.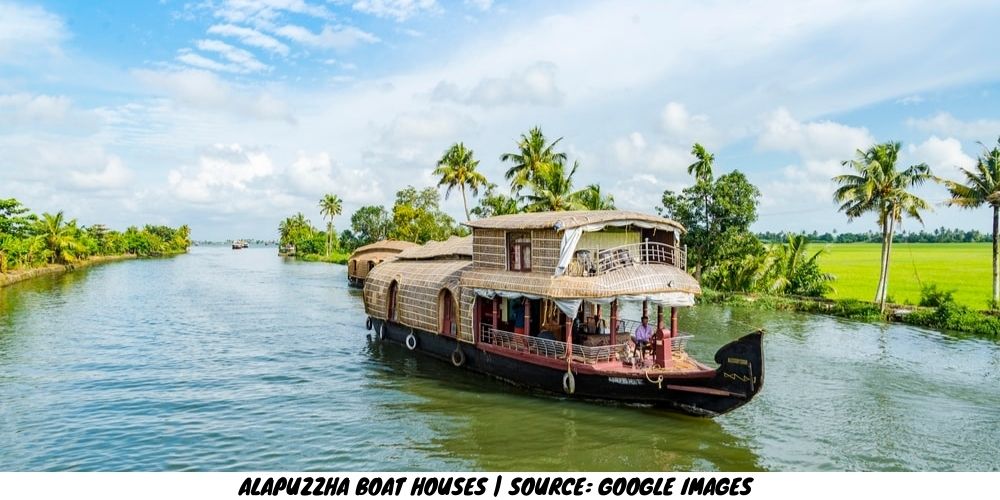 3. Kerala Kovalam
The internationally renowned Kovalam beach accompanied by three adjacent crescent beaches is the most famous beach in Kerala. A massive rocky highland beside the beach creates a beautiful bay of calm waters ideal for sea bathing. Sunbathing, swimming, herbal body massages, catamaran cruises are a must-do at the beach. Kovalam is the most popular tourist places in Kerala among foreigners.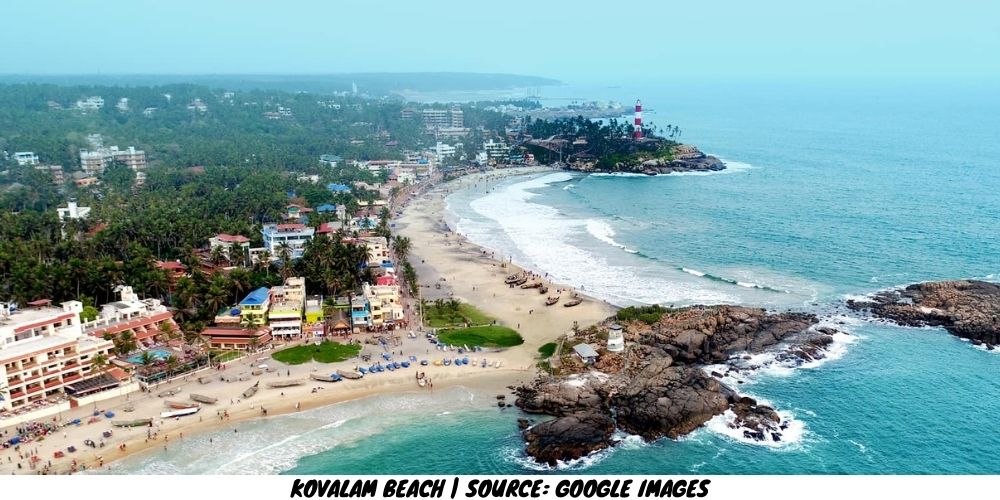 Life on the beach comes to life late in the day and carries well into the night. Many budget cottages, shopping malls, yoga, and Ayurveda massage centres service tourists throughout the day.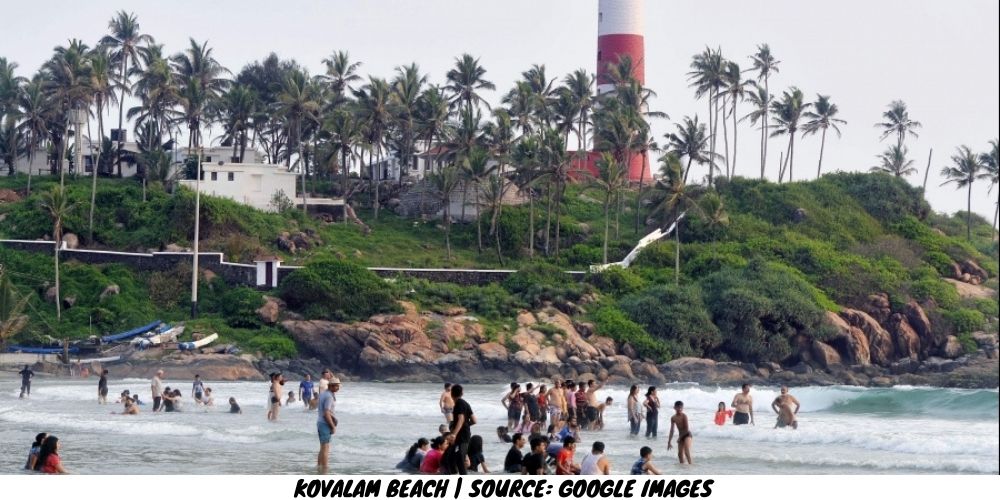 B. Hills Stations & Wildlife Sanctuaries in Kerala God's Own Country
Kerala is breathtakingly beautiful, a haven of peace and tranquillity. The state boasts of four international airports in Thiruvananthapuram, Kannur, Kozhikode, and Cochin attracting foreign tourists from around the globe. Some of the best tourist places in Kerala where foreign tourists enjoy visiting are Kumarakom, Periyar Tiger reserve, and Munnar.
1.Kumarakom Bird Sanctuary
Kumarakom in the Kottayam district along the Vembanad Lake is a sanctuary for many endangered birds. This bird sanctuary comes to life between June to August at the height of the breeding season.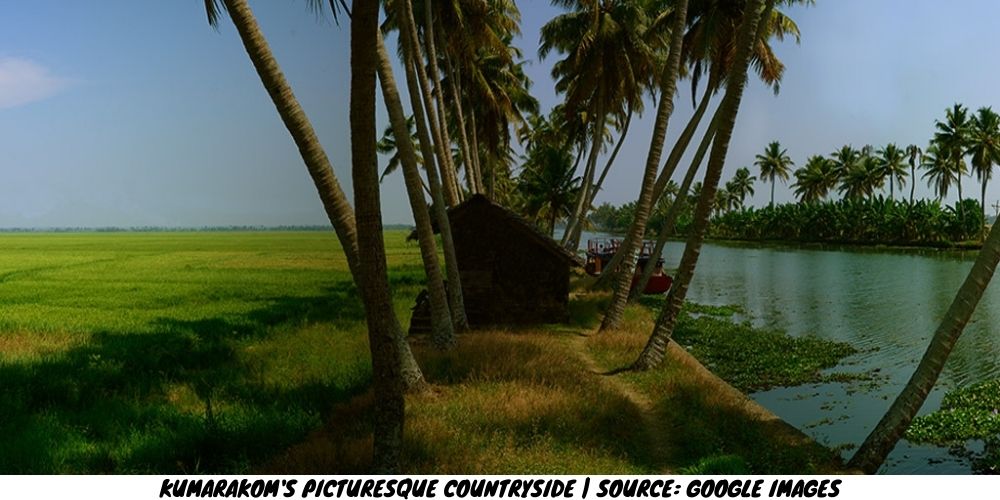 Rare migratory birds like the Siberian Cranes, Lark, Egret, and Sky catchers can be sighted here. Travellers can take a boat cruise to catch a glimpse of these fascinating birds when visiting Kumarakom.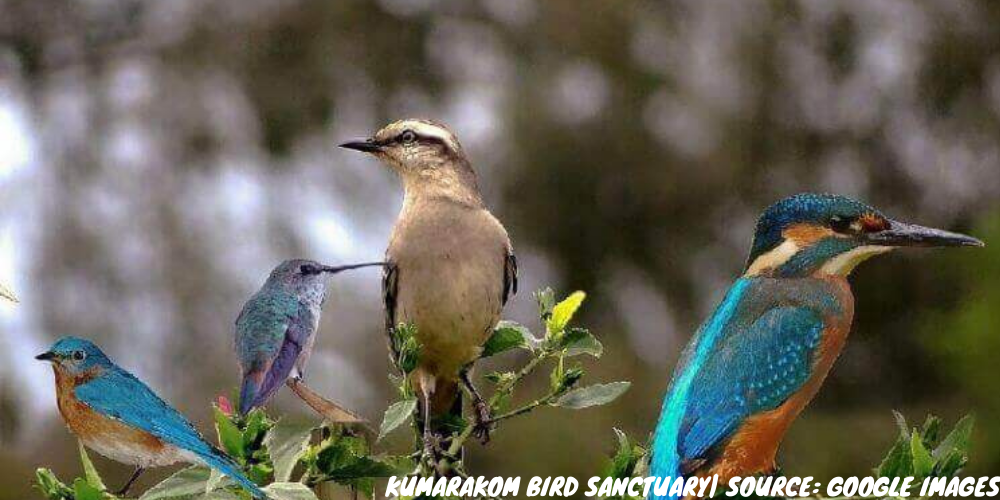 2. Periyar Tiger Reserve
Periyar Tiger reserve comprises deciduous evergreen forests spread over 777 sq km. The Periyar River has its origins deep inside this tiger reserve. While the forests are home to a collection of species of flora and fauna.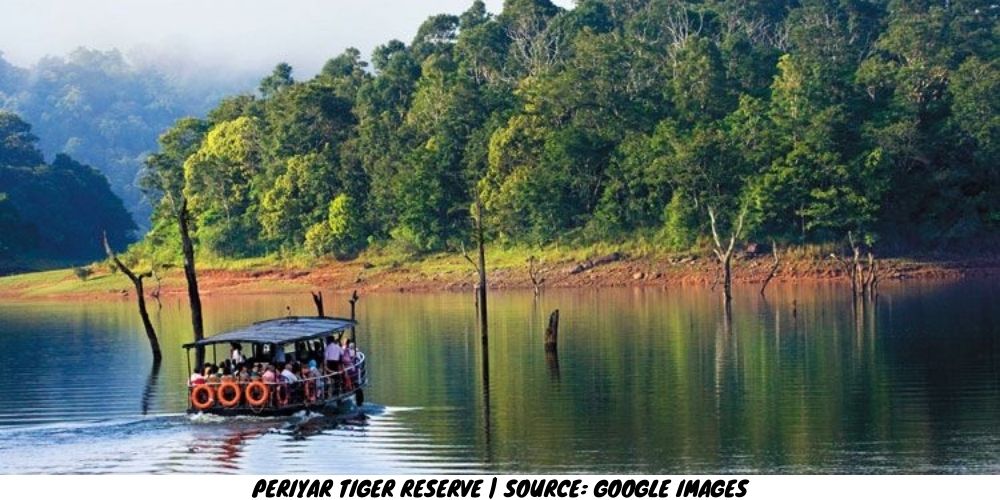 A walking tour of the forest offers travellers a refreshing view of migratory birds, butterflies, and impressive wildlife. Besides, traversing through the forest gives visitors a rare opportunity to sight the elusive tiger.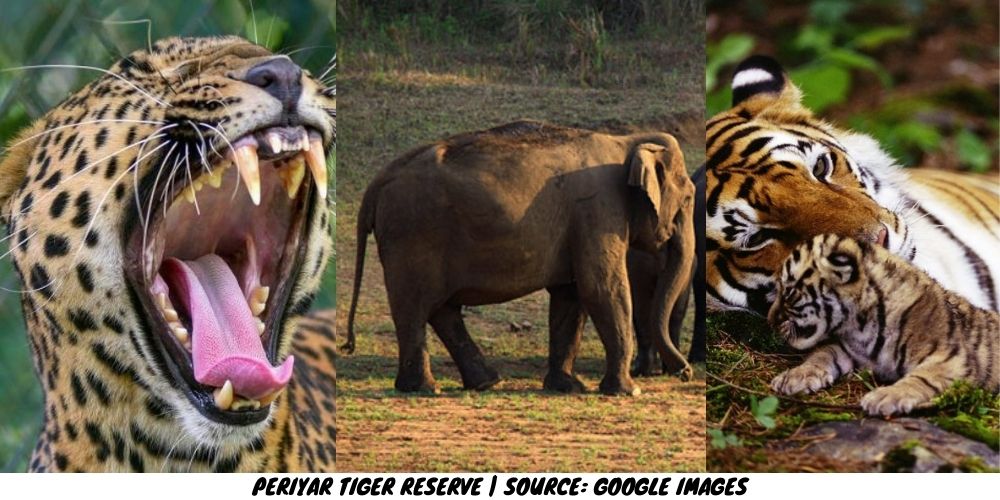 4. Munnar
Munnar is an idyllic hill station is at an altitude of 6000 ft in the Idukki district of Kerala. It is at the confluence of three streams – Muthirapuzha, Nallathanni, and Kundala Rivers. Travellers are welcome with an unending expanse of tea plantations, pristine valleys, and the aroma of superlative spices.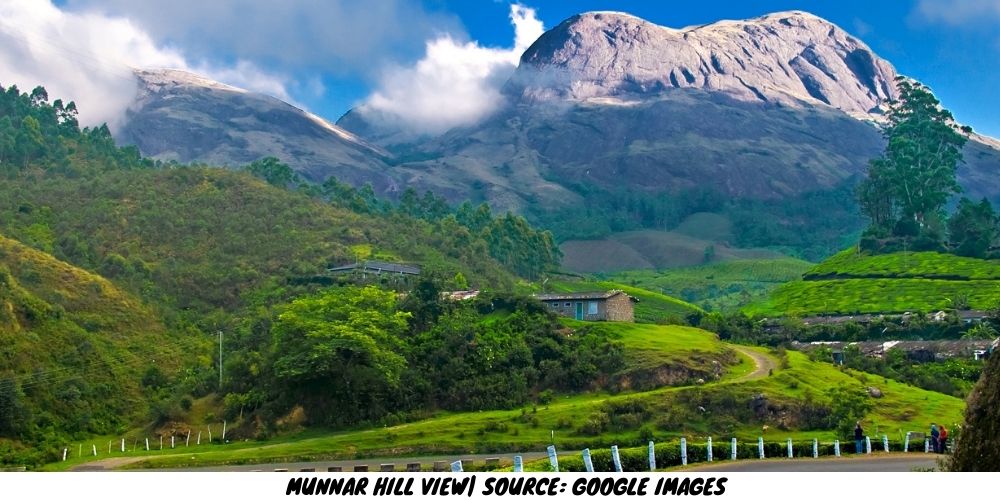 An adventurous trip to the Eravikulam National park while enjoying the misty hills, deep valleys, and waterfalls would be a good idea.
Read more about : Ooty and its attractions.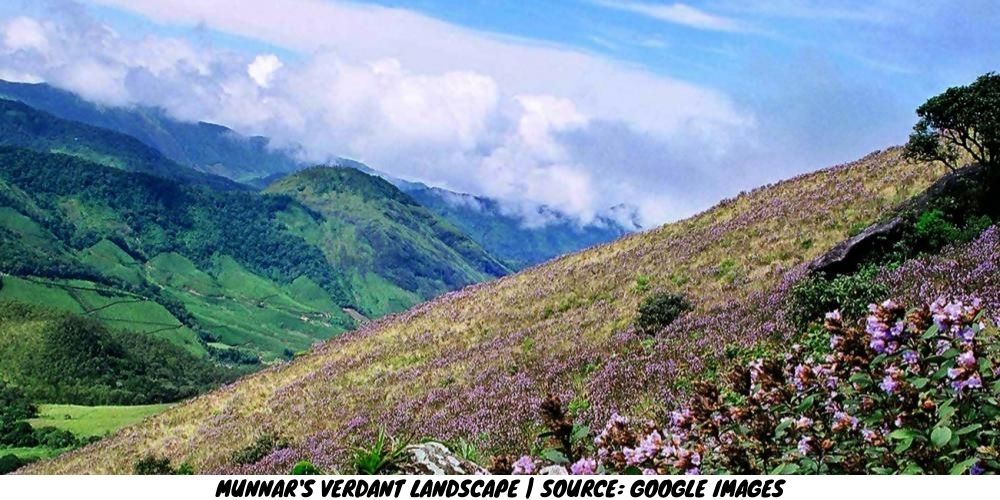 C. Delectable Cuisine in Kerala God's Own Country
The Kerala cuisine consists of a "Sadya" a name given to a typical traditional Kerala meal. Freshly prepared boiled rice served on banana leaves. Kaalan (spiced up curry made of melon and ripe mangoes in buttermilk), Olan (white pumpkins, grams cooked in thick coconut milk), Thoran (dry vegetable dressed with coconut scrapings), and Erisseri (jackfruit in a thick peppery gravy) are the most popular side dishes. Crisp banana chips, pappadams, and payasam supplement a typical feast. Every tourist should try out the famous Sadhya meal when in Kerala.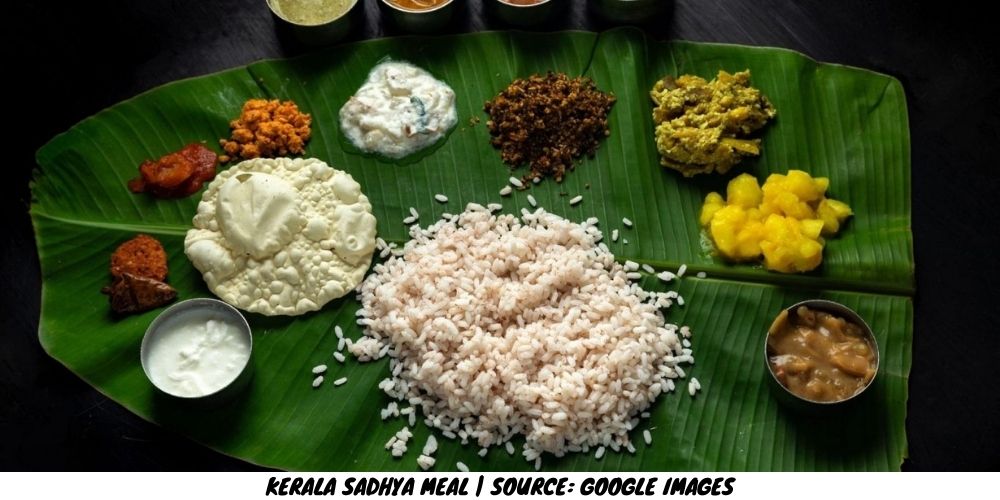 D. Lovers of Art, Cinema & Football in Kerala God's Own Country.
The people of Kerala are the most creative people in the country.  Keralites patronize both the modern and traditional with gusto. Traditional art forms like Kathakali, Mohiniyattam, and Kalaripayattu are the most popular. Kerala's love for cinema and passion for football is legendary.
1.Kathakali
Kathakali is a classical dance form unique to Kerala. These performances portray vivid emotions like love, hatred, devotion, and anger. The themes are usually from folk mythologies, religious legends, and epics from the Hindu scriptures. Men usually perform these plays as a story-play in elaborate costumes. Watching a Kathakali performance is one of the must-do tourist activity to do when in Kerala.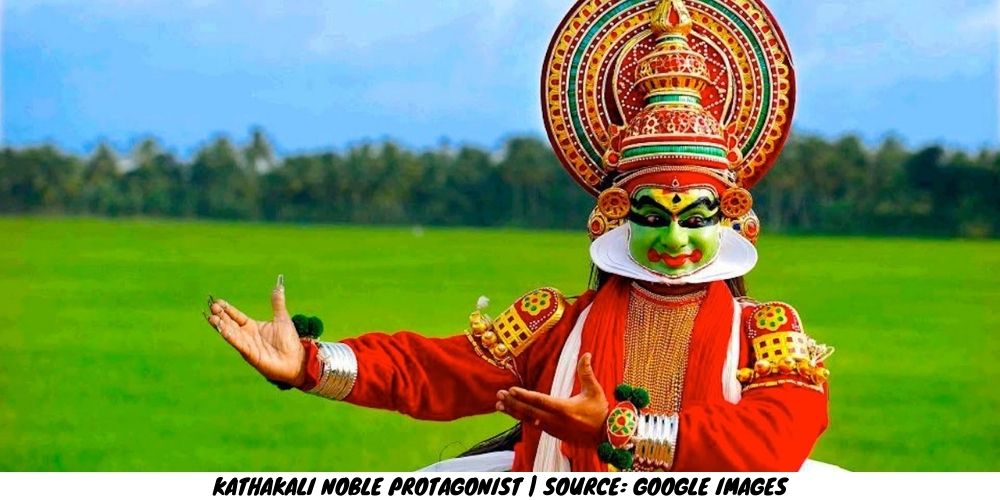 Kathakali originated during the 16th and 17th centuries, around the same time as Shakespeare. It is part dance and part mime form assisted by traditional music and vocal renditions. The stories depicted are enacted purely by the movement of the hands, facial, and body movements. This art form is popular among foreigners for the vibrant use of colourful costumes. Traditional music and vocal artists assist the live performance to make it come to life.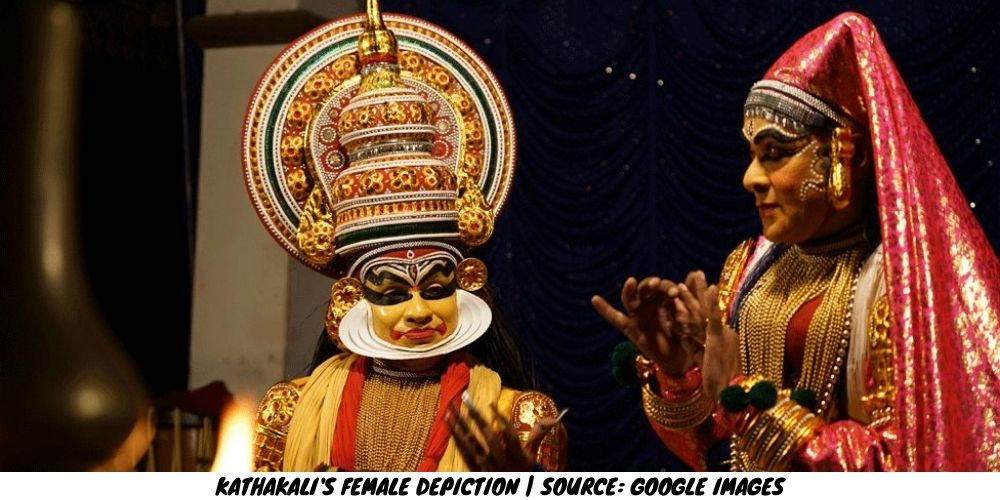 Kathakali combines devotion, drama, dance, music, and makeup. Besides this, five prominent types of makeup depict different characters during a performance.  Green is for noble protagonists, knife for villains, beard for superhumans, and black for female villains while dazzling colors for female characters.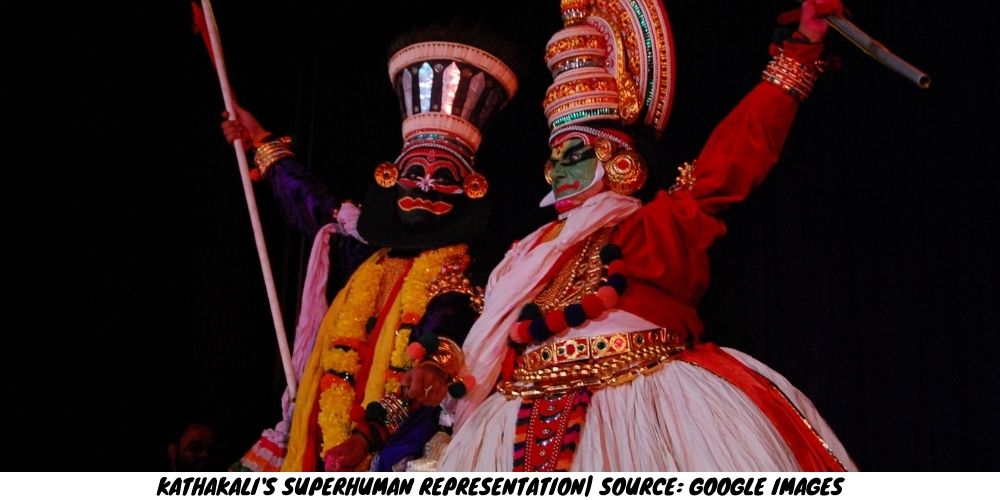 2. Mohiniyattam
Mohiniyattam is another famous dance form of Kerala.  It gets its name from the word Mohini – a feminine avatar of Lord Vishnu. Mohini helps good prevail over evil with feminine powers. This dance form is delicate and subtly performed by women.
Mohiniyattam is a graceful symphony of leisurely movements, with enchanting hip and eye movements. The elegant dance is performed with traditional jewelry to appear alluring and charming for the viewers.  People flock in large numbers to see Mohiniyattam being performed during religious festivities. Tourists will love watching a Mohiniyattam performance when on tour in Kerala.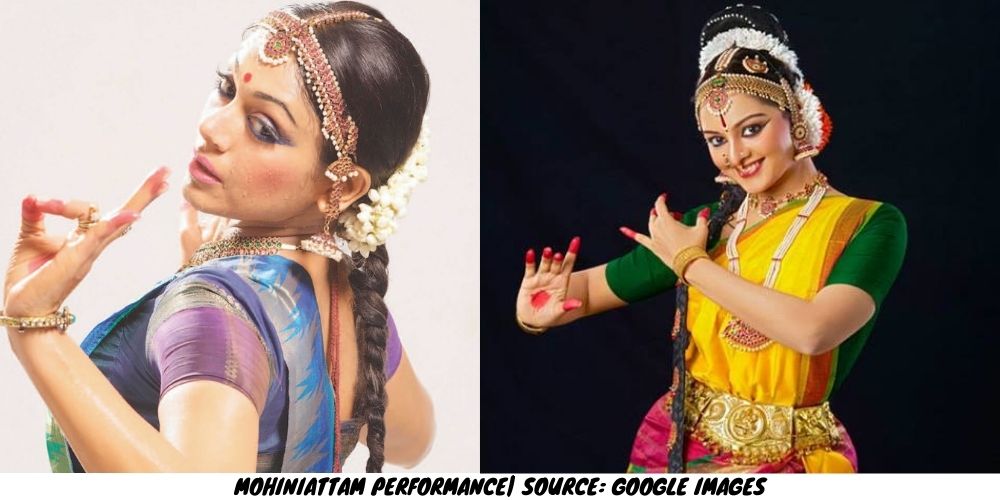 3. Kalaripayattu
Kalaripayattu, also known simply as Kalari, is a martial art form originating in Kerala. This art form is designed for preparing men for battle. It's a combat technique that includes strikes, kicks, grappling, weaponry, and many healing methods.
In Kalaripayattu weapons-based techniques are taught first, and barehanded combat is taught last. Kalaripayattu practitioners possess an intricate knowledge of pressure points on the human body and healing techniques from Ayurveda and yoga. Warriors use very light body armour, to improve flexibility and mobility during a fight. Seeing these live performances will liven up the spirits of tourists touring Kerala.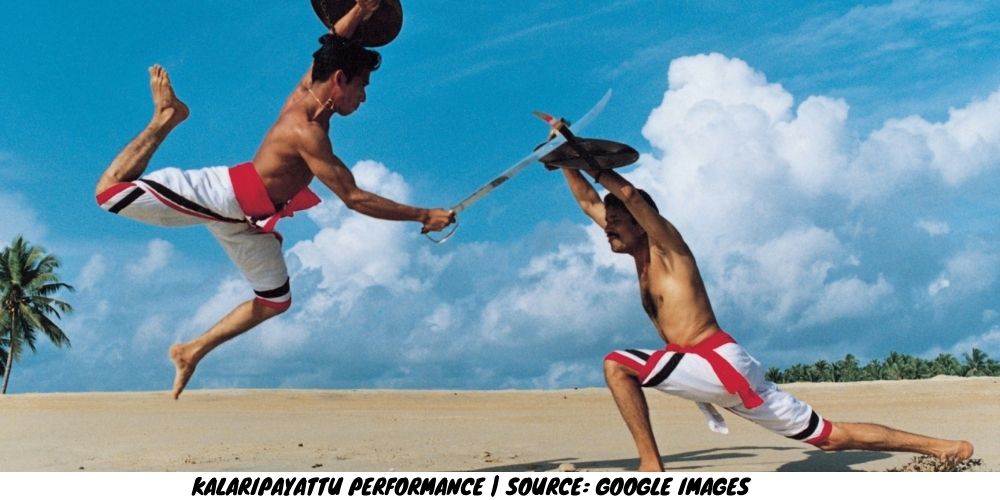 4. Football Country
Kerala's passion for football is boundless. The beautiful game has its root in the Malabar region, which has produced many players that have represented the country.  Kerala's golden age was from 1988 to 1995 when they were finalists in the Santhosh Trophy. Also, the state won the trophy five times in that period.
Football icons like Pele and Maradona are held in high regard here. It's the reason why the Indian Super League's Kerala Blasters enjoy a huge fan following in the state.  Kerala Blasters have held the record for the highest league attendance, attracting over 40,000 fans per game. Tourists can be part of the unique celebration by watching a football match among the football-crazy youth in Kerala.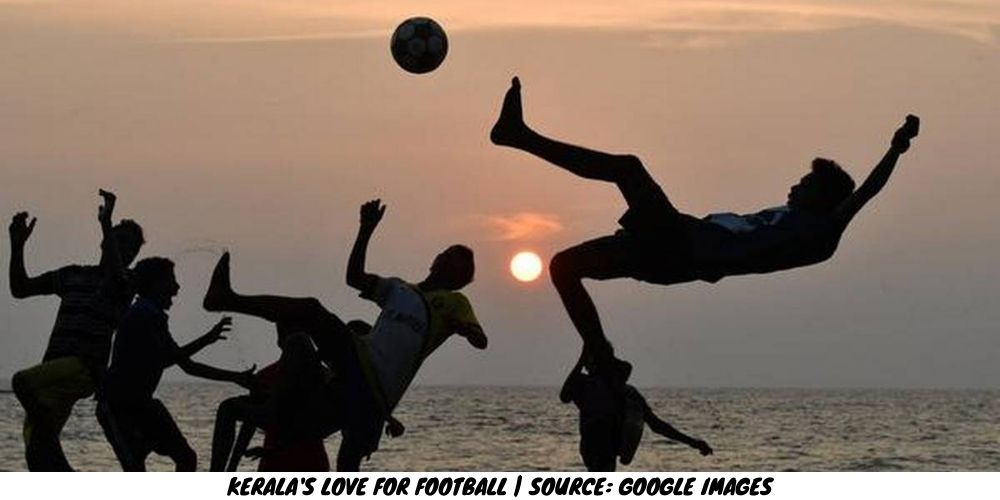 5. Cinema Craze
Kerala's love affair with cinema dates back to the late 1920s. Malayalam cinema is a doyen in India's film landscape that produces around 70 films a year. It boasts of creating many internationally acclaimed directors, scriptwriters, technicians, and actors of high calibre.
Malayalam cinema produces films of many genres like realistic cinema, mass entertainers, and suspense thrillers. Innovative storytelling, technical expertise, and superlative acting have been the hallmark of films from this region. Tourists can watch a Malayalam blockbuster movie in a theatre to get the pulse of Kerala's love for the arts.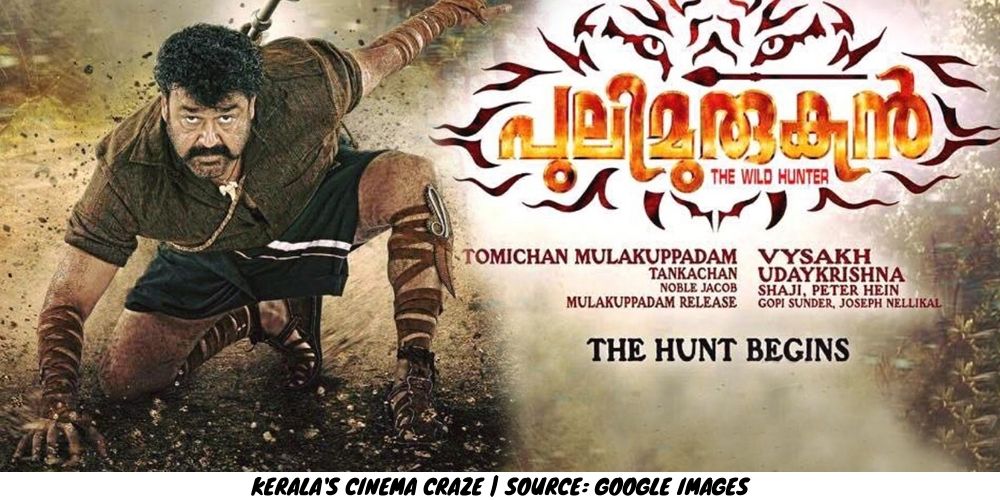 E. Places of Worship in Kerala God's Own Country
Kerala's demographic is unique as a break out of the population by religion will show. Hindus account for more than 50 %, Muslims 26 % and, Christians are 18 % of Kerala's population.  People of all denominations have lived peacefully here for centuries. Some magnificent places of worship visitors can explore are.
1. Paradesi Jewish Synagogue
The Paradesi Jewish Synagogue is located in the silent town of Mattancherry. This shrine built in 1568, depicts Kerala's  Jewish connection. Paradesi means foreigner and commonly referred to as White Jews from Kodungallur & the Middle East.
A pulpit with brass rails to offer prayers. A carved teak Ark containing the scrolls from the Torah is encased in silver and gold. Visitors will be amazed at the sight of exquisite chandeliers and lamps decorating the walls of the shrine. Visiting the synagogue is highly recommended for any tourist to Mattancherry in Kerala.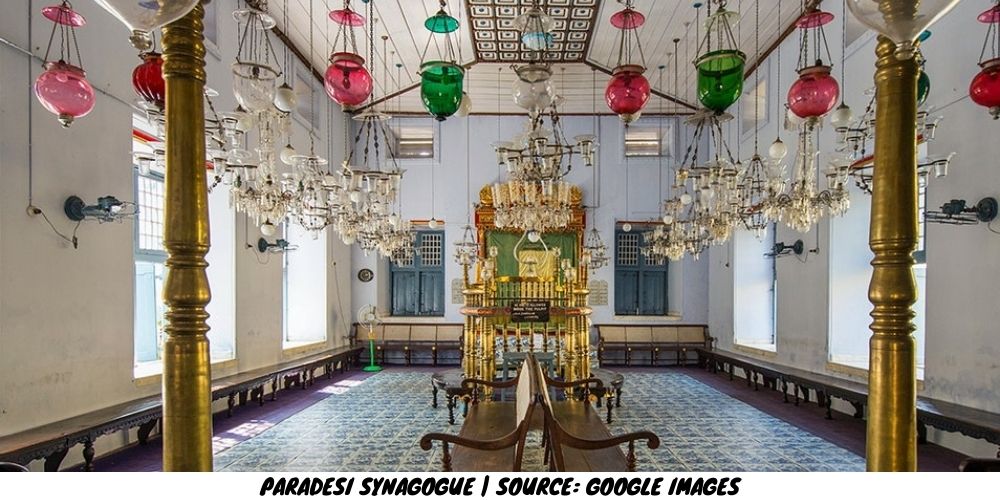 2. Beema Palli Mosque
Beemapalli Dargah Shareef is a mosque in Thiruvananthapuram that houses the tomb of Syedunnisa Beema Beevi. A Sufi saint believed to possess divine healing powers. Pilgrims irrespective of caste and religion throng the shrine for the yearly Chandanakudam festival.
The festivities mark the death anniversary of Beema Bheevi. Festivities during Chandanakudam include the hoisting of a traditional flag by the elders. Devotees carry money in pots decorated with flowers and incense to offer at the tomb of the Sufi saint. Tourists when visiting the Beemapalli mosque will experience the unique take on how Kerala adapts and lives peacefully with every religious denomination.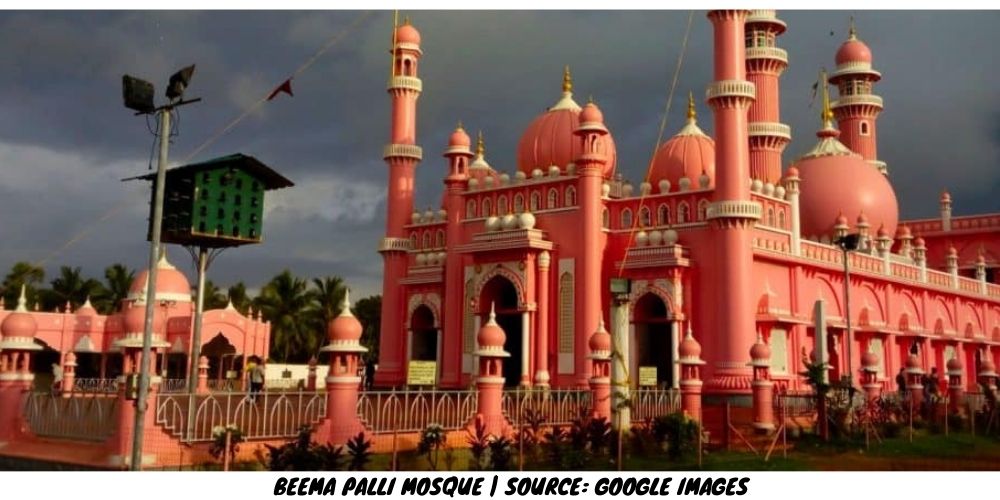 3. Padmanabhaswamy Temple
The world-famous Sree Padmanabhaswamy temple in Thiruvananthapuram draws thousands of devotees in devotion to Lord Vishnu. Lord Padmanabhaswamy is venerated in a reclining posture on 'Adishesha' the five-hooded serpent.
Another unique feature is the lotus emerging from the deity's navel while the right hand rests on a Shiva Linga. It is one of the richest temples in the world, the temple holds six secret vaults said to possess immense wealth estimated at over ₹ 90,000 crores. A visit to the distinct Padmanabhaswamy Temple in Trivandrum is a must-do for all tourists to the city.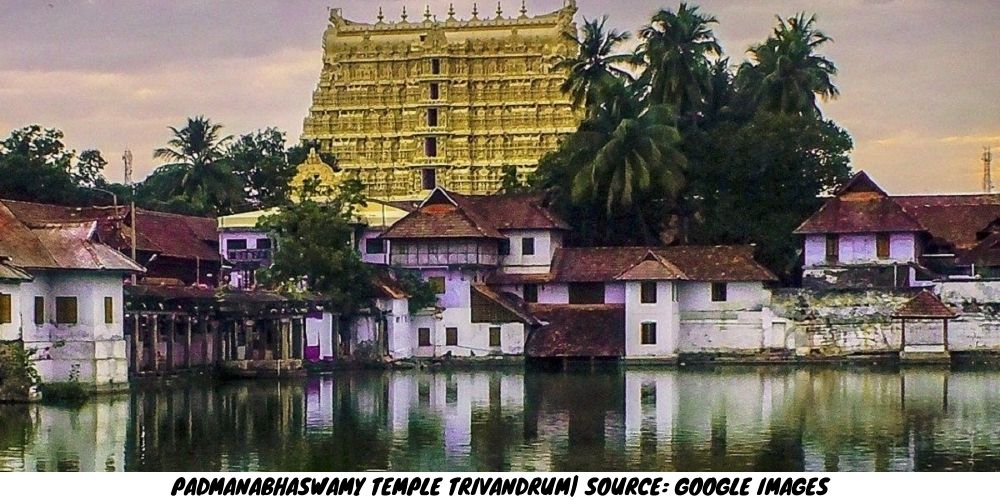 4. St Thomas Syro Malabar Church
St Thomas Syro Malabar church in Palayoor is believed to be founded by St Thomas the Apostle of Jesus in 52 AD. This church is special as worship has been taking place here for two millennia.
Devotees take part in a 30 km long annual pilgrimage from Thrissur to Palayoor by foot as part of annual festivities. The church architecture contains many elements from Hindu culture decked with Persian ornamental decorations. Tourists will find the quite serene atmosphere inside the Malabar church very soul-filling.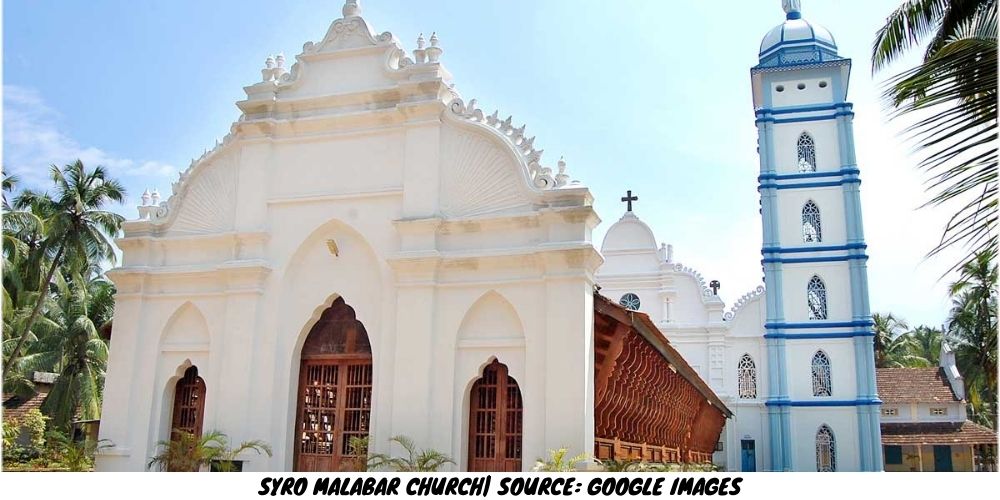 F.Land of Ayurveda & Spices
Kerala is at the heart of India's spice trade. Large plantations in the state grow unique spices like vanilla, ginger, clove, cardamom, clove, and nutmeg. Tea plantations cover the hills in a fabulous shade of green in over 60,000 acres.
Herbs with medicinal properties such as turmeric, cinnamon, ashwagandha, and Brahmi are also grown here. Kerala is immensely popular for nurturing Ayurveda, an ancient form of medicine focused on providing holistic and long-term relief for many ailments.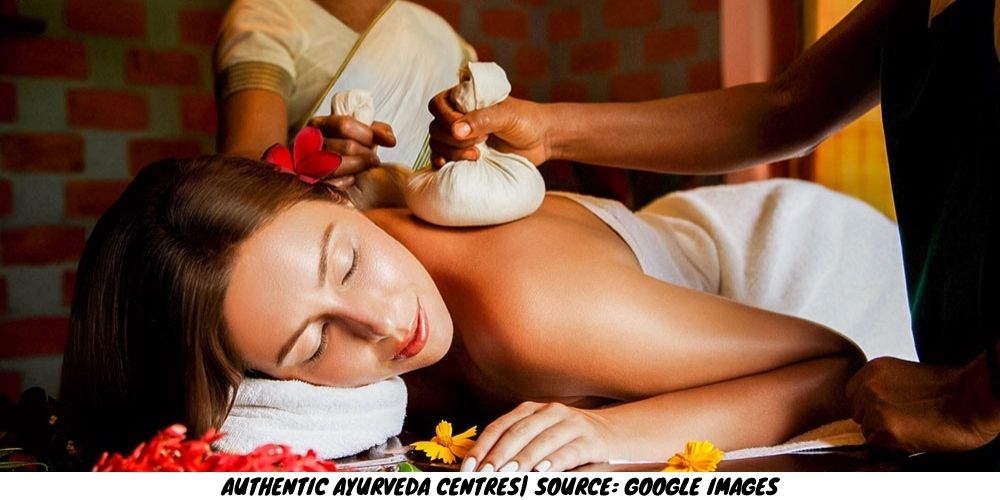 Classical treatment techniques like Panchakarma and Naturopathy are popular among tourists. Kerala is also a destination to shop for spices like cardamom, pepper, cinnamon, tea,  and, cloves. Besides tea and homemade chocolates. Tourists to Kerala can buy spices for family back home to make the experience exotic and authentic.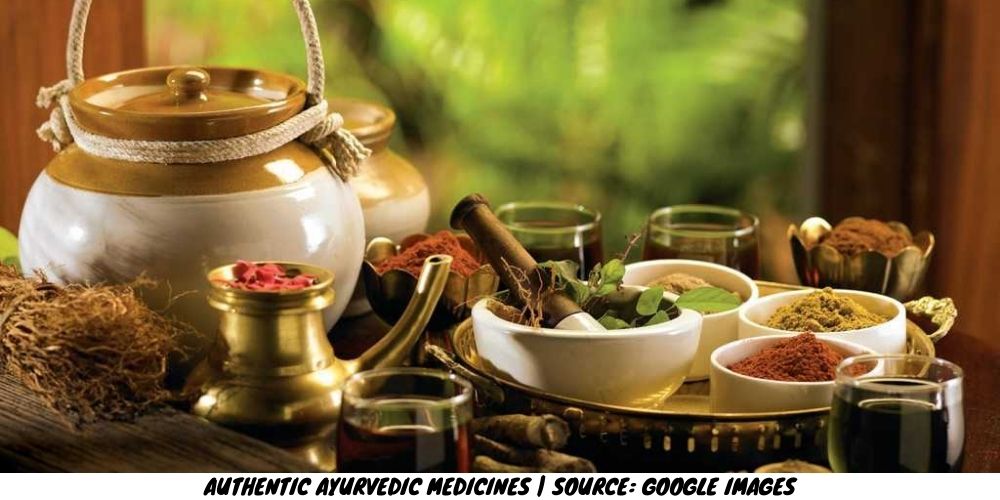 A Kerala God's Own Country Holiday with UTaxi.
A Kerala holiday can be planned with U-Taxi a taxi rental company based out of Bangalore. It has been helping people to enjoy wonderful holidays with family and friends. U-Taxi's outstation Taxi Service offers low-cost taxi rental services to any destination in South India.
It provides the best outstation taxi service in Bangalore. Its mission is to keep its customers happy by offering low-cost taxi rentals. This affordable outstation taxi service in Bangalore is sure to keep everyone happy with pocket-friendly taxi rates. 
Kerala is truly God's Own Country.
The land's varied landscape is a beautiful maze of high-rise mountains, raging rivers, deep forests, pristine beaches, and serene backwaters. National Geographic Channel has listed Kerala backwaters among the 50 destinations of a lifetime.
A holiday in Kerala is most fulfilling after indulging in all the rustic attractions while enjoying the delicious food. Visiting Kerala's many tourist places will make a resplendent vacation worth remembering. 
It seems as though the Gods have taken anything spectacular, compacted it between tall mountains and the sea, and called it Kerala. Thus making it a perfect holiday destination for all.